FROUTONEA MAGAZINE FEATURES INTERVIEW WITH UNIPAKHELLAS OPERATIONS MANAGER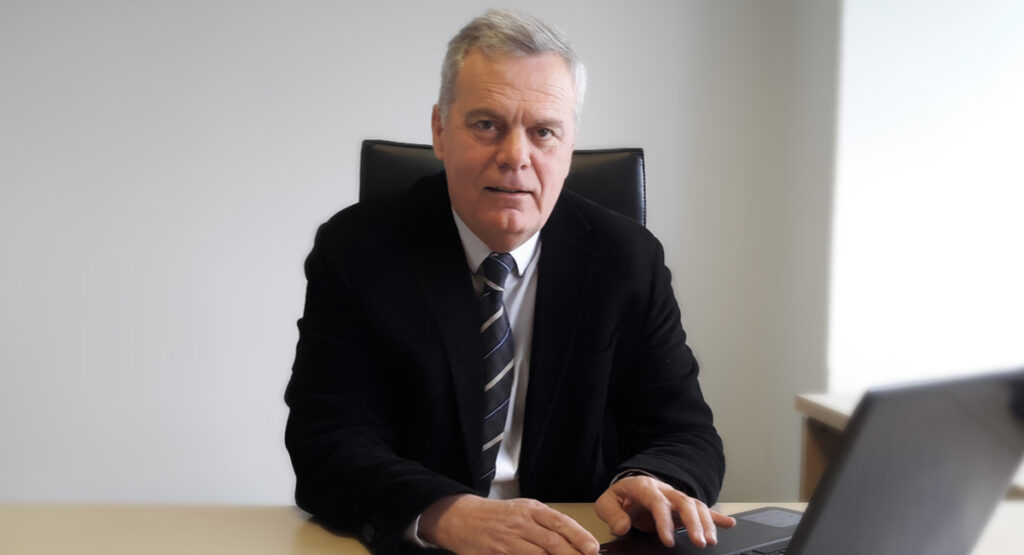 Froutonea Magazine interviews UNIPAKHELLAS Operations Manager, Angelos Bogdanos, in the February 2014 issue of the monthly Greek fruit and vegetable publication.
Angelos Bogdanos, UNIPAKHELLAS Operations Manager, sheds light on the corrugated packaging in Greece and the impact of the global economic crisis on the market in Froutonea Magazine – February 2014 issue. In the interview, Bogdanos discusses UNIPAKHELLAS products and services, competitive advantages and 2014 business plans.
The Greek version of the magazine was distributed during the international fair for agricultural machinery, equipment, and supplies, AGROTICA, in Greece; and in English at  the leading trade fair for the fresh produce industry, FRUIT LOGISTICA, in Berlin.
Read the full article below:
ANGELOS BOGDANOS
UNIPAKHELLAS OPERATIONS MANAGER AND CHEMICAL ENGINEER
UNIPAKHELLAS, WHERE QUALITY AND INNOVATION MEET.
Mr. Angelos Bogdanos, UNIPAKHELLAS Operations Manager gives us a brief profile and the next business plans of his company that is considered a top player among Greek packaging companies.
MR. BOGDANOS, PLEASE TELL US A FEW THINGS ABOUT THE PROFILE OF INDEVCO.
INDEVCO is a multinational organization serving multicultural companies and markets, all over the world. With a packaging experience over 55 years, the group consists of 60 companies and employs more than 10,000 people. INDEVCO offers a wide range of packaging services to a broad variety of sectors; from agriculture to food and beverage, industrial, pharmaceuticals and personal care. The group divisions are very well renowned in the Middle East, North Africa, the United States, as well as in many parts of Europe.
WHAT IS THE PROFILE OF UNIPAKHELLAS?
Founded in 2010, UNIPAKHELLAS premises included warehouses and box erecting facilities in Crete and Peloponnese; today, and since 2012, we expanded our services to offer manufacturing and converting facilities in Thessaloniki. UNIPAKHELLAS is considered as a rapidly growing company in the corrugated packaging business and is a main player in the agricultural sector. Apart from offering a wide range of agricultural solutions we focus on providing innovative and high quality products for the industrial food and beverage cycles.
WHAT KIND OF PRODUCTS AND SERVICES DOES YOUR COMPANY PROVIDE IN FRUIT AND VEGETABLE SECTOR?
UNIPAKHELLAS provides sustainable solutions for the fruit and vegetable sector taking into consideration all food safety and hygiene measures. In addition, we offer strong marketing benefits through our high quality and high resolution printing and finishing techniques. On the other hand, we guarantee on-time deliveries technical support and competitive after sales services, along with proposals of complete customized solutions.
WHAT ARE YOUR MAIN PRODUCTS' ADVANTAGES VS COMPETITION?
First of all we provide consistent and superior quality products, high end graphics, usage of the best raw materials and state of the art throughout the whole manufacturing process. We commit to our customers and deliver products according to their business and marketing needs. Moreover, what differentiates us from the competition is our expertise in the agricultural sector and our flexibility to deliver on time, always. We simply can meet the most urgent deadlines.
IN YOUR OPINION DOES ECONOMIC CRISIS EFFECTS THE CORRUGATED BUSINESS IN GREECE?
Obviously, the packaging sector has been affected by the crisis. However, while many effected sectors have an impact on us, whether related to production, consumption or transportation of goods, another opportunity for Greek exports is playing a vital role in economical opportunities.
WHAT ARE YOUR BUSINESS PLANS FOR 2014?
We are determined to continue our development and growth, opening new markets, fulfilling our penetration plan, and increasing our market share. Definitely in 2014, we will strengthen our image in Greece with the mission of contributing to the economic recovery of the country.
ABOUT UNIPAKHELLAS
UNIPAKHELLAS produces a wide range of corrugated packaging solutions for the agricultural sector. The corrugated packaging manufacturer, located in Crete and Thessaloniki, supplies Greek and European markets with high-quality trays and a broad portfolio of RSC recyclable boxes.
UNIPAKHELLAS is a member of INDEVCO Paper Containers, a division of INDEVCO Group.