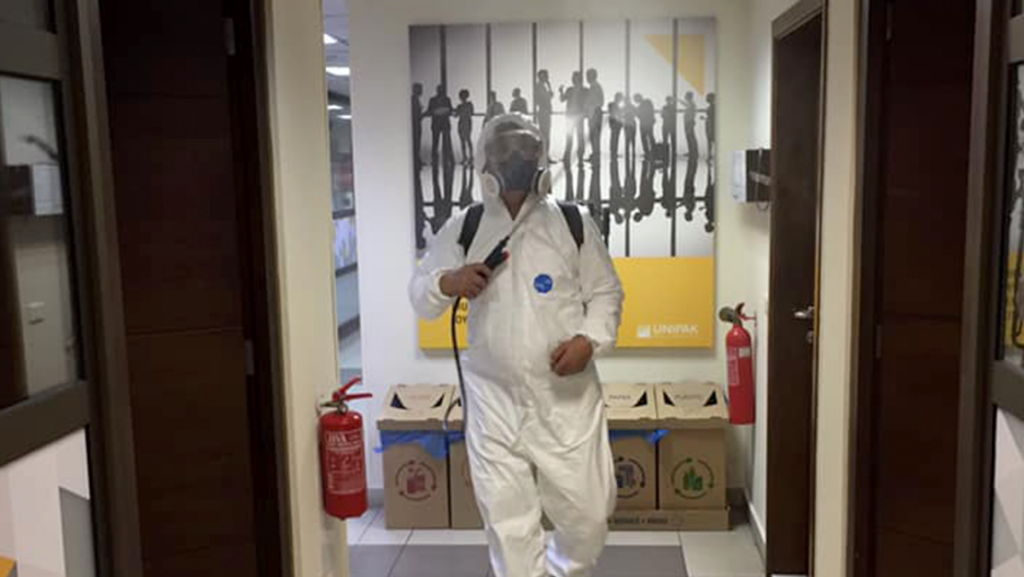 Unipak premises going through daily sanitation routines.
With the continuous spread of COVID-19 around the world and in the MENA region, the Unipak management implemented strict daily sanitation routines that covered offices, plants, warehouses, and all the premises.
This also comes in line with the regular employees check-up every morning to ensure that so potentially sick individual enters the premises and poses the risk of infection upon others, especially those who are dealing with customers' orders.
Our management has always been keen on ensuring a safe and hygienic working environment, making the well-being of its employees, suppliers, customers, and stakeholders its number one priority.
ABOUT UNIPAK:
UNIPAK S.A.L. is a member of INDEVCO Group. We specialize in manufacturing and converting a wide range of corrugated and solid board packaging.
With more than 50 years' experience in packaging solutions, we pride ourselves on delivering excellent customer service, and our strategic location means we can provide a competitive service throughout Europe, the Middle East and North Africa.