EASTERNPAK and KUDU Join Hands to Create the Ultimate Product Packaging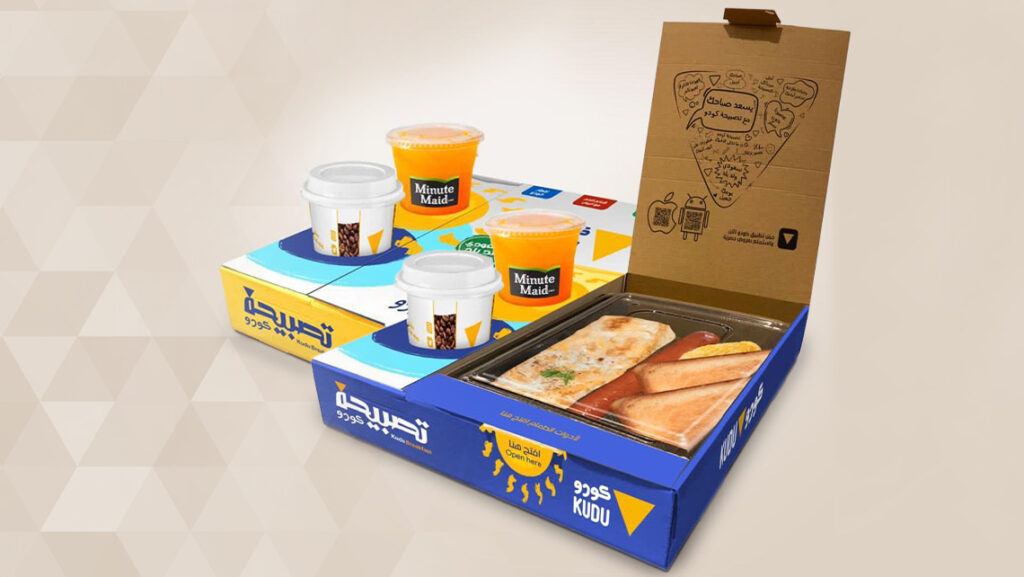 The local company Kudu is a pioneer of food transformation in Saudi Arabia. Aiming to create a concept that flows with the current fast lifestyle and meets the "on the go breakfast" trend due to the hustle and bustle of life, Kudu envisioned the creation of a new product and relied on EASTERNPAK for the development of a new and sustainable product, which is destined to be especially favorable in the morning; introducing: Kudu Breakfast Box.
Originally launched in December 2020, this one of a kind packaging stems from the search for an original concept for a breakfast box, aimed at holding the individual's breakfast, but also including two holes for coffee cups, making it all the more practical.
Kudu's Manager explains: "After working with EASTERNPAK for five years, we thought that a common target and vision would help put forth a box that would prove functional and effective in keeping the most important meal of the day, intact, all the while maintaining the aspect of sustainability, and utilizing environmental-friendly solutions, thanks to EASTERNPAK's corrugated cardboard materials."
As EASTERNPAK's Executive Director puts it: "We aim to adapt our products to the people's current lifestyle, and nowadays, sustainability and practicality are key.
The joint efforts of EASTERNPAK's executive team along with Kudu helped shape the perfect breakfast box, which does not fail to include a place for holding your daily dose of energy, your morning cup of Joe.
The success story behind both companies showed the value of their partnership, and their mutual intent helped introduce a new concept, beneficial to everyone. EASTERNPAK and Kudu always work to launch new useful items, remaining hopeful for other potential and successful partnerships on the long run.