UNIPAKNILE takes part in Pacprocess Middle East Africa 2019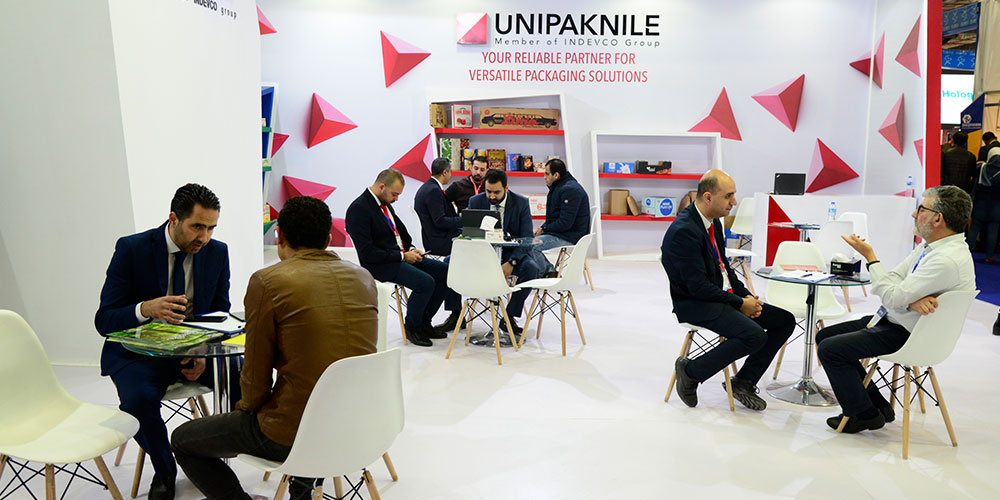 With the aim of demonstrating field expertise and establishing solid public relations, UNIPAKNILE participated in Pacprocess Middle East Africa 2019 exhibition brief, which took place from December 9 till December 11, 2019 at the Egypt International Exhibition Center.
Pacprocess Middle East Africa is a yearly comprehensive and highly-targeted processing & packaging exhibition targeting the Middle Eastern & African markets.
Running in concurrence with Food Africa exhibition, the 2019 edition of the Pacprocess brought together local and international industry stakeholders from across the entire value chain to showcase cutting-edge technologies and forge lucrative partnerships while addressing the requirements of the food & beverage sector in the region.
UNIPAKNILE took the chance to exhibit its newest agriculture bulk bins, wrap-around boxes, catering & takeaway packaging, carry solutions, as well as promotional & display solutions, while taking the time to interact directly with the event attendees, inviting them to visit the stand and take a closer look at the products, their benefits and how they can be customized to fit their business.
The company also shed the light on its industrial and agricultural corrugated packaging solutions, using standard flexographic post-print finishes or high-resolution pre-print solutions, while highlighting the importance of minimizing the environmental impact and placing sustainability as a major player in all its practices.
The event attendees and prospects mainly included Egyptian food and beverage processing companies, Egyptian agricultural companies, and Egyptian takeaway food and beverage companies.