UNIPAK collaborates with Malak al Tawouk and develops an innovative packaging for their takeaway meals.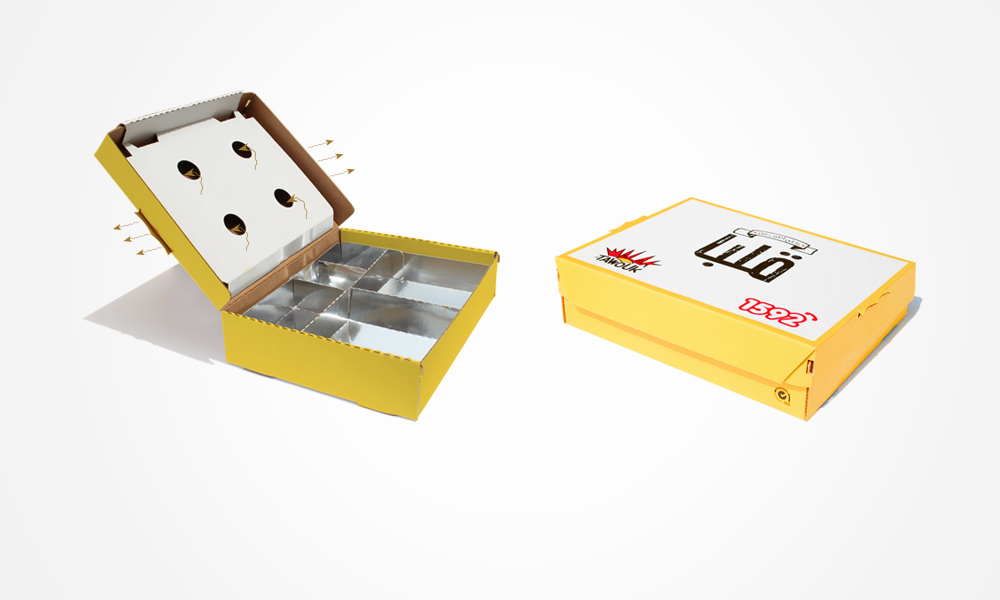 With its commitment to deliver new solutions with greater value every time, UNIPAK developed a new packaging solution for the takeaway meals of Malak al Tawouk.
UNIPAK was asked by Malak al Tawouk – one of the leading fast food restaurant chains in Lebanon, serving meals, fresh salads and wide range of other food items – to improve their takeaway packaging for their Tawouk and Burger meals. Their existing matchbox style packaging was not optimized in terms of material consumption and forming time at the restaurant. It also had 3 components, which makes 3 parts to handle and manage. In addition to this, the ventilation holes showed potential area for improvement in order to completely secure food safety.
After meeting with Malak al Tawouk's management, UNIPAK's innovation team used their expertise in the takeaway food and beverage packaging solutions to improve the ventilation system of Malak al Tawouk meal box without compromising food safety.
The packaging was completely redesigned, from the inner box partitions to the outer box type and shape. UNIPAK's team developed a new interlocking six-corner tray meal box, which has an extended corrugated panel with ventilation holes that allows indirect aeration, thus enhancing the heat-retention and steam evacuation properties and ensuring product freshness throughout delivery, while preventing physical contamination. Once the box is opened, the consumer can also tear off the cover – which turns the package into a tray – and enjoy his pleasant meal.
By collaborating with Malak al Tawouk and listening to their needs, UNIPAK team were able to improve the company's packaging solution that optimizes customer experience and add value over the competition.
About UNIPAK
UNIPAK is a member of INDEVCO Paper Containers, a division of INDEVCO Group. The company specializes in manufacturing and converting a wide range of corrugated and solid board packaging, focusing on high-resolution promotional and shelf-display solutions, agriculture trays, telescopic boxes and carry boxes.