SHELF READY AND ALL SET FOR MERCHANDISING!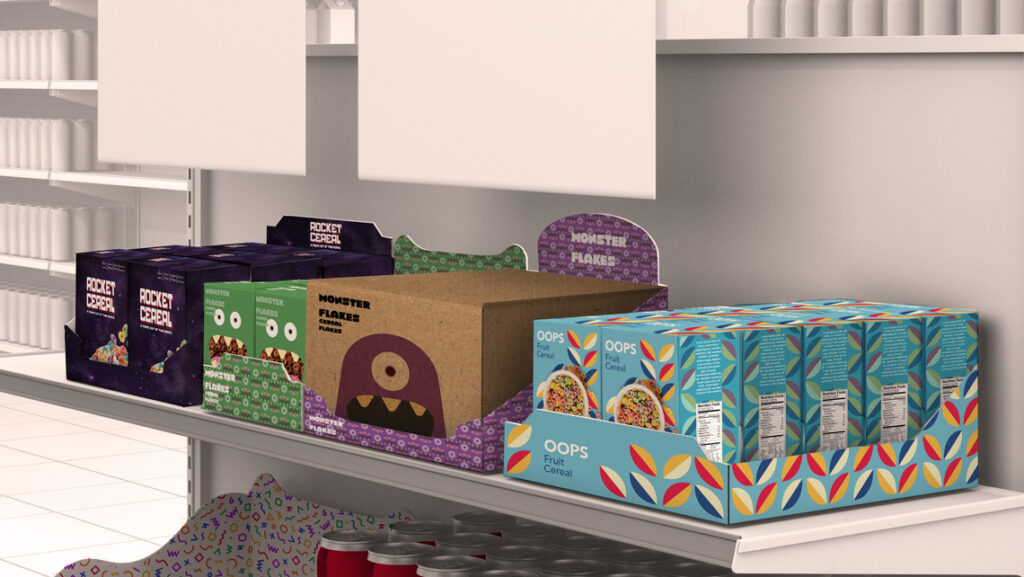 We, at UNIPAKHELLAS, tailor our packaging solutions with a crucial promotional goal in mind. Not only are we a major manufacturer of high-quality corrugated packaging, but we are achieving paramount success in creating and producing Shelf-Ready Packaging (SRP), the ultimate solution for displaying your products on the shelves and attracting all the attention to them.
So, what is Shelf-Ready Packaging (SRP)?
SRP is a packaging solution that serves two main purposes. The first is to transport your products from warehouse to retail chains. The second brilliant purpose is to serve, simultaneously, as a display and a merchandising tool that takes its rightful place directly on the shelf and exhibit your products.
SRPs are easy to open and even easier to display, allowing an optimization of shelf replenishment and enhanced visibility. Think of SRPs as transformative solutions. They turn from a simple closed box to an eye-catching point-of-sale guaranteed to pop on every shelf.
Shelf-ready packaging offers the canvas to promote and highlight your selling points, your culture, and your promotional projects on them. With our advanced printing techniques, you can elevate your company's brand taking it to the next level. Furthermore, with a unique structural design, the box itself, once assembled, can have a built-in header to use for further promotional messages.
Lastly and most importantly, this line is eco-friendly and 100% recyclable as are all our products. It is lightweight yet sturdy.
Enhance your products' visibility and leave a mark without exceeding your budget with SRPs. After all, packaging is the first impression your product makes, and first impressions highly matter.
Get in touch with us for further info, and to request a quote!