Groundbreaking wins at WorldStar 2023 Awards for UNIPAK and UNIPAKNILE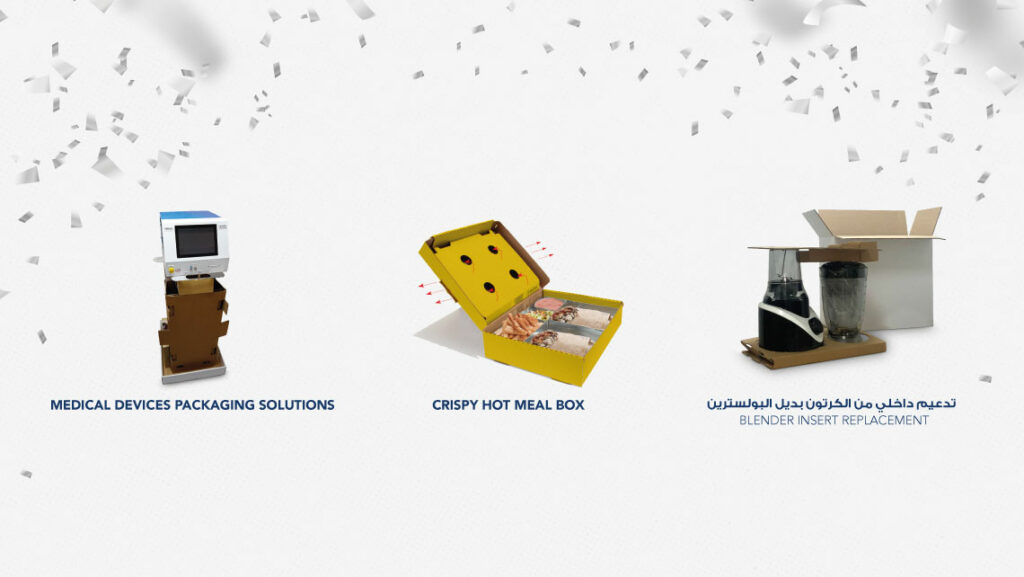 What is WorldStar Awards?
Organized by World Packaging Organization (WPO), the WorldStar Competition is one of the most prominent and globally recognized award ceremonies in packaging. WorldStar is a global platform to highlight innovative packaging designs and technologies to the world of packaging and set aspirational standards for international packaging to aspire for.
The annual competition brings awareness to the important impact of smartly designed packaging on the sustainability, marketing, and functionality, and recognizing the innovation and efforts of the winners.
What made us stand out and win?
After winning at the Arab Starpack and therefore qualifying for the WorldStar, UNIPAK and UNIPAK NILE, from INDEVCO Group, collectively won three WorldStar awards for their innovative packaging solutions in the Food, Household, and Transit categories.
UNIPAK won two awards.
The first award was for the "Crispy Hot Meal Box". In collaboration with Malak Al Tawouk who was looking for a delivery box for their hot meals, the winning box came to be. The packaging, with the help of the indirect ventilations, maintained the freshness and crispiness of the meal without jeopardizing the safety of the food. The sustainably designed package was a sweeping success and the quality of the delivered food increased. The smart and innovative box qualified for the WorldStar competition and won the award for the "food" Category.
The second award was for the "Medical Devices Packaging Solutions" in the "Transit" category, a package in which eco-friendly, sustainable, and recyclable corrugated materials replaced the standard petroleum based components. This environmentally-safe alternative provided the same level of protection the EPS delivers, all while maintaining the same size of the shipper box and the container load.
As for UNIPAKNILE, one packaging solution made it to the final round and won an award.
The "Blender Insert Replacement" conquered the competition in the "Household" category due to its sustainability aspect. The insert is made of paper-based corrugated material replacing the EPS fillers. With this sustainable substitute, the overall package serves its purpose without affecting the logistics or the performance requirements of the packed product. Moreover, the simple design of this EPS alternative does not require any changes to the assembly line in terms of additional work force needs.
Where do we take it from here?
The global recognition and awards earned across our companies are testaments to what leading packaging suppliers in the Middle East can do with innovation and creativity paving the paths.
INDEVCO, with all its companies across the world, will continue to inspire change and progress, and lead the way to a better tomorrow and a promising future.