1-meter Split Pizza Box: Easternpak's recent success story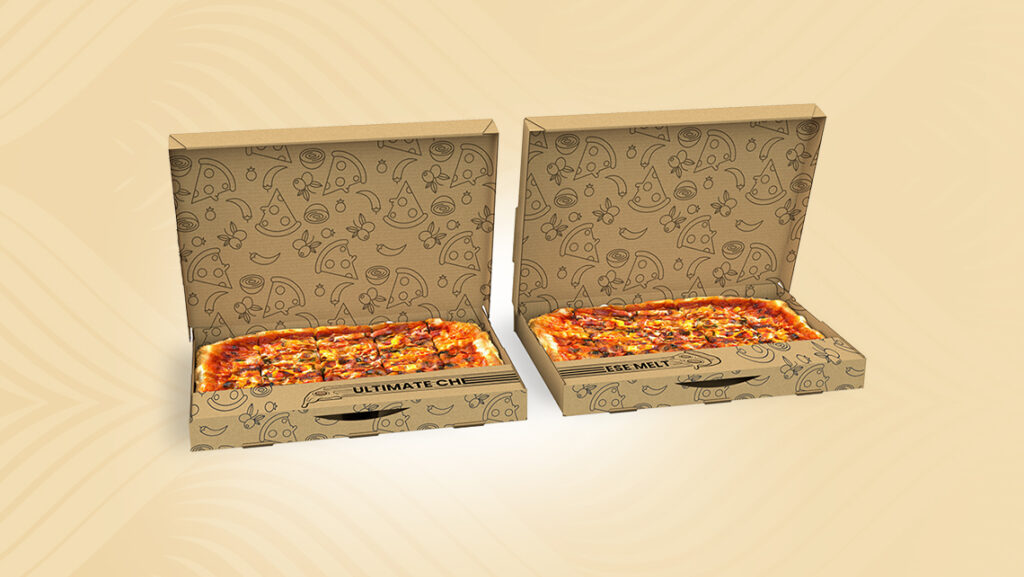 Since 1994, Easternpak and the team behind all of its marvelous solutions have seamlessly succeeded in producing and developing cutting-edge products designed to serve the demands of the company's ever-growing clientele list, ultimately serving all clients, each according to their requests and preferences.
In view of that, a major pizza chain in the GCC approached us with a project to produce an ideal solution to fit and deliver a 1-meter long pizza. With our vast expertise, we made it happen and brought forth the 1-meter split Pizza Box.
The name says it all: Two separated box designs, fit to carry a 1-meter pizza, and still maintaining two crucial aspects of packaging: sturdiness and adequate aeration, both pivotal to the process and outcome of the packaging solutions, and basically preserving that perfect crust.
This design is also characterized by the "easy to assemble" feature, which is practical to all users. Its discrete lock also adds the perfect touch to a smooth finish. Let us not forget that this solution falls under the environment friendly category, and much like all of Easternpak's solutions, provides sustainability with its corrugated cardboard materials. As Easternpak's General Manager describes it: "It is an out-of-the-box solution that conveniently fulfills the safe and functional practice of pizza delivery, all the while utilizing recyclable material."
Easternpak always aspires to deliver the best results and high-quality products, conceived through visions and creative concepts brought to life.
About EASTERNPAK:
Established in 1994 and located in Saudi Arabia, EASTERNPAK is a member of  Napco Paper Containers a division of Napco National. We specialize in manufacturing and converting corrugated packaging products, including carry solutions, shipping and transportation boxes, high-resolution promotional packaging, and catering and delivery boxes.